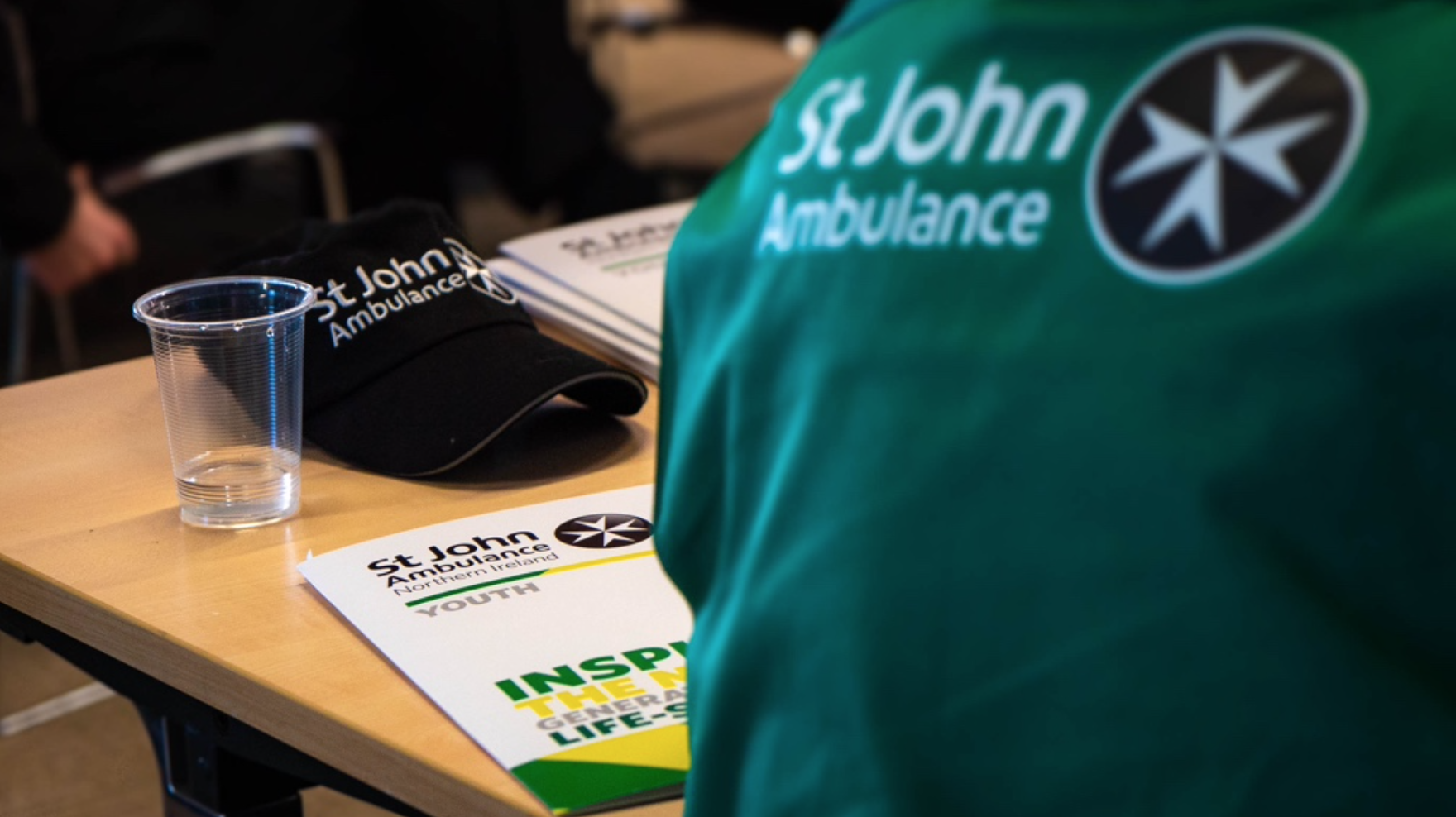 Aiding a Secure Future
St. John Ambulance NI Youth awarded security kit, provided by the Secure Communities Scheme from Burg-Wächter.
St. John Ambulance NI provides a youth programme for over 1000 young people but, due to Covid, their face-to-face sessions had to be suspended. A concern was raised over the security of the Youth Centre, Bangor and the equipment kept there while not in use. The group successfully applied to the Secure Communities Scheme for a security kit to help secure the premises and equipment.
St John Ambulance Northern Ireland (SJA NI) aims for more young people than ever to be qualified and ready to be active health citizens, role models and be the next generation health professionals. Young people are supported to play an active role in creating health resilience in their community, through programmes shaped by them. SJA NI wants to develop young people's skills and help them to contribute positively to their communities, creating a generation of active health citizens.
During Covid-19 youth programmes have been a lifeline for many young people. Due to the pandemic St John Ambulance Youth Programmes were required to switch to virtual delivery. As a result, the youth team was concerned that there needed to be more security around the Regional Youth Centre in Bangor where tents, adventure equipment and lifesaving training items are stored. They applied for help from the Secure Communities Scheme. After discussion with the awards panel, it was decided a CCTV award would help provide volunteers with extra confidence in visiting the facilities as well as improving the overall security. A subsidised CCTV kit of four cameras was chosen for installation around the youth centre which has been installed by the charities dedicated volunteers.
Dr Andrew Kerr, Regional Youth Manager, commented: "We are extremely grateful for the support from the Burg-Wächter UK Secure Communities Scheme in helping to secure our Youth Centre and equipment. Their support has helped us ensure that our facility is secure, allowing us to carry on training the next generation of life savers."
Mark Pearson from Burg-Wächter, the company behind the Secure Communities Scheme commented: "Burg-Wächter is known for its comprehensive choice of locking products as well as an extensive range of safes and post-boxes. We saw a rise in demand for such products during the Covid-19 lockdowns. We knew that communities would struggle to meet the unexpected cost of providing extra security during the restrictions, so we adapted our existing Secure Communities Scheme to reflect this need. Since the first lockdown commenced last year, we have provided over 70 security kits worth an average of £150 each to communities across the UK, with many more applications currently being processed. We hope the Scheme's support for St. John Ambulance NI will allow them to continue the work they do with young people and for the community without the added concern of the security of their building and equipment."
The Secure Communities Scheme is now seeking more applications from community projects that are still affected by the pandemic restrictions. Any local initiative that is run by or supports the local community can apply. Successful applicants receive a tailored security kit to help secure property, premises, equipment or storage areas to the value of £150. Successful applications are selected dependent on their engagement with local communities, the impact of the lockdown on security requirements and the benefits that increased security can provide. Application forms for the Secure Communities Scheme can be found here: www.burg.biz/uk/community/.