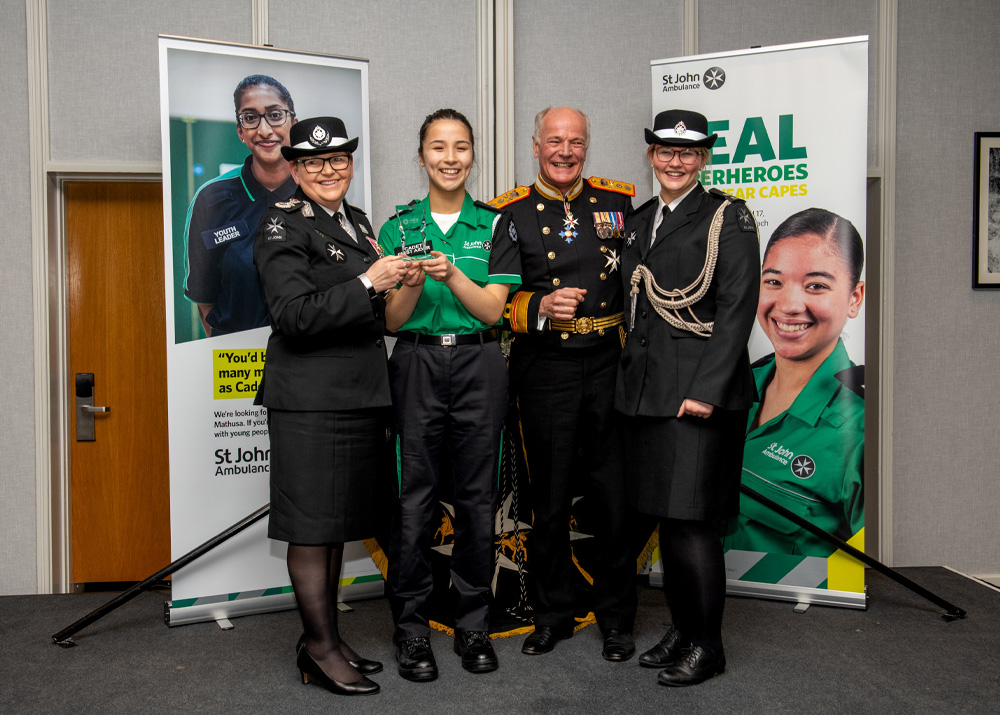 National Commandery Cadet of the Year 2020
Hana Oya-Knight from Dufferin Cadet Unit (Bangor) is the new St John Ambulance Commanderies Cadet of the Year for 2020, following in the footsteps of Keesha Steele from Belfast.
Over a tough weekend, the Cadets undertook a rigorous set of challenges - which included first aid assessments, presentations, group discussions, parade practice and an interview with SJA CEO Martin Houghton-Brown.
Over the coming year, Hana will represent young people from Northern Ireland, Guernsey, Jersey and the Isle of Man at numerous events and ceremonial occasions, often joining the charity's leaders.
Pictured with Hana are Ann Cable (St John Ambulance's Chief Commissioner), Surgeon Rear Admiral Lionel Jarvis, CBE DL, Prior of the Priory of England and the Islands of the Order of St John, and Keesha Steele (outgoing Commanderies COTY).