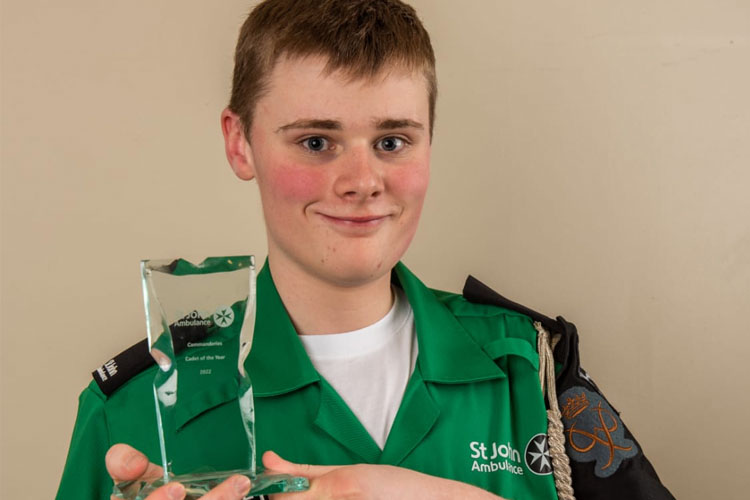 William Somerville from Carrickfergus Cadet Unit is the new St John Ambulance Commanderies Cadet of the Year for 2022!
From presentations and interviews to group discussions and a first aid scenario, William represented Northern Ireland at the National competition in Nottingham this weekend.
St John has around 1000 Cadets in Northern Ireland and William was selected following competing in District and Regional competitions, before entering the National final in England.
Over the coming year, William will represent young people from Northern Ireland, Guernsey, Jersey and the Isle of Man at numerous events and ceremonial occasions as we celebrate our Year of Youth 2022 and the centenary of our Cadet Programme.
William is joined locally in Northern Ireland by our Cadet of the Year team comprising of Alex Dougherty and Charlotte Wright alongside our Badger of the Year Poppy Saville.
St John Ambulance youth programmes rely on volunteers and donations. Ask Us how you can get involved and find out more at sjani.org