Belfast Deep River Rock City Marathon and Half-Marathon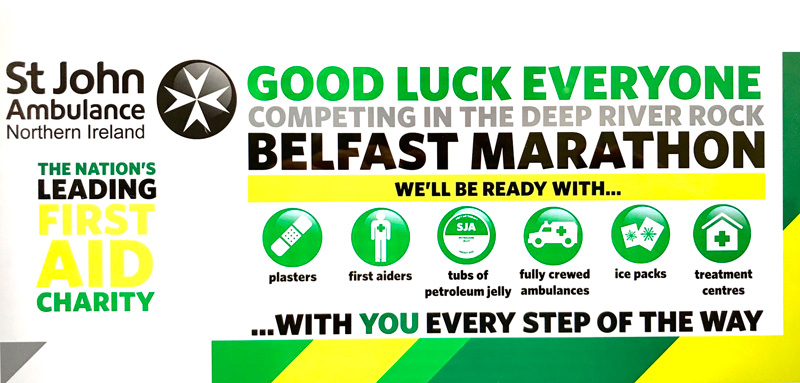 SJA (NI) proudly have provided medical, first aid and ambulance services at the Belfast City Marathon & Half-Marathon for many years.
Utilising all of the training and patient experience they have attained, our volunteers and healthcare professionals work seamlessly alongside other ambulance and first aid providers and the Event Medics Team that annually provide such cover at this event. Over the years we have built up excellent relations with Belfast City Council organisers, participants, the PSNI and the Northern Ireland Ambulance Service Emergency Planning Officers, all of whom are consulted in our planning.
At this event it is likely that we will utilise and deploy up to 10 Emergency Ambulances, up to 50 personnel, 1 Rapid Response Vehicle, 2 Emergency Cycle Response Units, 1 Incident Officer, 1 Major Treatment Centre, 1 half-way Minor Treatment Centre, 1 Doctor, 2 Paramedics, 2 Nurses and 1 Support Vehicle.